Business Background
The client is a machinery manufacturing plant in Hangzhou, which needs to export a batch of machinery and equipment to Kazakhstan. The customer found Shipping Whale Logistics on the Internet. When he first received the customer's consultation, the customer only provided a list of goods (lacking photos, size specifications and other specific data). After detailed communication, we understood the customer's needs. Our company On the same day, we will formulate a high-quality export customs clearance plan for customers. The customer's export declaration documents are complete, need to make a formal customs declaration and can complete the export tax rebate, the export port chooses Shanghai Yangshan Port, the destination country is Kazakhstan, and the goods transported are a batch of mechanical equipment, so the customer requires our company to complete the process from the factory to the destination. A complete set of export logistics transportation in Hong Kong.
Business Process
The person in charge of our Kazakhstan special line has formulated an overall logistics plan for the customer of "export customs declaration, sea freight booking, and customs clearance". In order to meet the customer's detailed requirements for foreign exchange collection, freight, customs clearance and delivery, we negotiated with Kazakhstan customs clearance agents, integrated logistics solutions, and provided customers with a full range of services. In operation, in order to maintain smooth communication, our company will continue to update the arrival information and customs clearance documents at the destination port, and transmit them to the designated person in charge of the consignee in Kazakhstan at the same frequency. During the customs clearance process after the goods arrive at the port, they will encounter customs inspection If there is a problem, take pictures of the whole and details, and then transfer to the domestic consignor for confirmation and verification. Finally, the customs releases the batch of goods and successfully transports the goods to the place where the consignee is located.
Information required for export of machinery and equipment:
1. The business license of the export business unit (consignee); the record of foreign trade operators
2. Packing list; invoice; contract; bill of lading; photos of the goods, etc.
3. Application form for pre-shipment review;
4. A list of old equipment to be exported (including: title, code, quantity, specification and model, place of origin, date of creation, manufacturer, old and new condition, purchase price, use).
5. Other relevant information
The process of exporting machinery and equipment:
1. Determine the HS customs code and customs supervision conditions (mechanical and electrical certificates, etc.)
2. Arrange sea and air transportation, and determine the way of trade with foreign countries (commonly EXW; FOB; CIF)
3. When the goods arrive at the port, sort out the customs clearance information
4. Change order—customs declaration and inspection—tax payment—customs inspection/release—if inspection, arrange inspection plan—delivery to designated location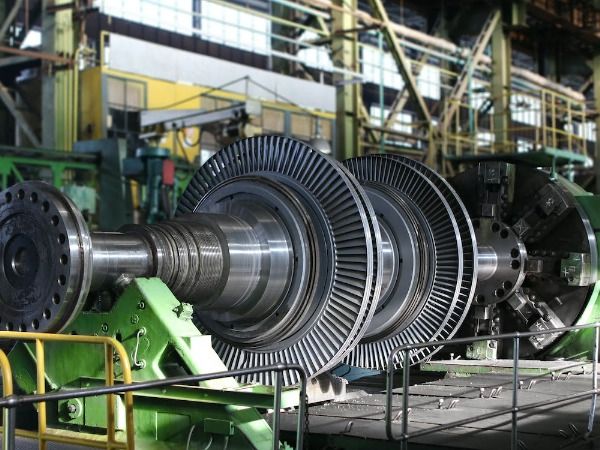 Experience Summary
1. must be suitable so that it will not shake or fall during transportation. This requires professional carpentry to complete. If the goods are relatively large and heavy, it is necessary to make a reinforced wooden frame for fumigation.
2. Make a detailed list, list each item to be packed one by one, and count them one by one when loading the cabinets, in case missing or overpacking is found later.
3. Adopt reasonable anti-rust treatment. Coat some exposed metal surfaces with sealed anti-rust oil, use vapor phase anti-rust powder or vapor phase anti-rust paper as a whole for anti-rust, and use plastic film or other sealing barrier materials for sealed packaging.
4. Mechanical equipment is heavy and bulky and basically transported by sea. Natural moisture-proof and sealing are very important, and of course shock-proof is also very important. In order to prevent moisture and moisture, several layers of plastic wrap should be wrapped on all equipment, and then a layer of bubble film should be wrapped to cushion and shock-proof. Do not apply anti-rust oil, if it leaks in the container, it will be fined.
5. Pay attention to cushioning and partial protection for fragile products, and air bubble cushions can be used (more environmentally friendly). Outer packaging Reasonably choose the base or tray type according to the size and weight of the equipment.