Business Background
The customer contacted Shipping Whale Logistics through a friend's introduction. After communication, he learned that the customer had found many international freight forwarding companies, but none of them could answer the customer's operation details of stainless steel plate transportation very professionally. After the professional answer of our business personnel, the customer entrusts our company with full authority to act as an agent for this cargo transportation service.
Business Process
After receiving this business, our company did a detailed study on the cargo list of the steel plate, formulated a reasonable transportation plan, and reduced the transportation cost to the greatest extent. After the goods arrive at the station, our company arranges to supervise the loading and handle unloading in a unified manner. Our company reasonably advises customers to purchase transportation insurance to avoid unnecessary accidental losses.
Documents required for steel plate import declaration
Before handling the import customs clearance business, the following materials must be prepared: import and export management rights, packing list, contract, power of attorney for inspection and declaration, bill of lading, product name, quantity, packaging, weight and volume, etc., which are all missing One is indispensable, so be sure to check it carefully when preparing to avoid unnecessary expenses.
For goods imported from the EU, the United States, South Korea, and Japan, if it is a wooden box, a heat treatment certificate or a phytosanitary certificate must be provided, and if it is not wood, it must be packaged without wooden bags.
Stainless steel plate import customs declaration process
1. Japanese suppliers stock up, and stainless steel arrives in Hong Kong
2. Pay the freight and change the order with the shipping agency
3. Arrange the trailer to pick up the goods at the terminal and put them into the warehouse
4. Inspection declaration, customs declaration and price declaration
5. Customs examines the price and issues the tax bill
6. Pay taxes
7. Customs inspection
8. Release the goods
9. Pick up the goods
10. Delivery to designated places in China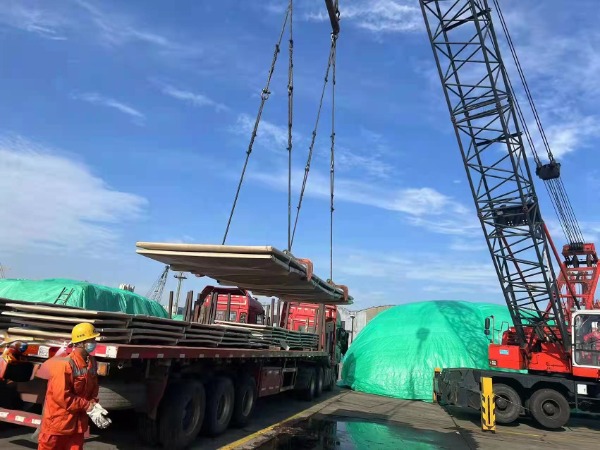 Experience Summary
1. Pay special attention to the customs price review of raw materials, and the price of raw materials fluctuates to a certain extent.
2. Stainless steel is a legally inspected product, and the domestic destination depends on where it is. It is easy to do commodity inspection and transfer from other places.
3. Requirements of the customs specification declaration catalogue: the specification should indicate the thickness and width of the plate; the diameter of the cross-sectional dimension element should be filled in the diameter, and the width and thickness should be filled in the rectangle; the steel grade is the grade of steel, which is specified for each specific steel product. Take the name.