Business Background
The customer is a trading company in Tianjin, which purchases knife sharpening machines domestically and sells them abroad. Through Internet search, I contacted Shipping Whale Logistics and entrusted our company to provide full-process logistics services for exporting from Tianjin to Thailand. Because the customer has just started to get involved in Thailand's export trade, he does not know much about the transportation processes, policies and regulations for exporting to Thailand. After understanding the customer's needs through detailed communication, our company formulated a high-quality export customs clearance plan for the customer on the same day.

Business Process
1. Shipping process for exporting knife sharpening machines to Thailand:
Ocean booking: Accept the consignment application → Arrange loading → Release empty containers → Packing → Declaration → Inspection declaration → Customs declaration → Stowage (shipping) → Bill of lading → Container arrival at the port → Customs clearance → Pay tax → Customs inspection → Customs release → deliver goods
2. What are the export customs declaration materials for knife sharpening machines
1. Packing list
2. Commercial invoice
3. Letter of attorney for customs declaration
4. Customs declaration form
5. Declaration elements
3. Preparation materials for Thailand customs clearance of knife sharpening machine include:
1. Ocean bill of lading
2. Invoice
3. Packing list
4. Insurance policy
5. Release form (customs form 100/1 or 469)
6. Foreign exchange transaction declaration form (required when the import amount exceeds 500,000 baht)
7. Import license
8. Certificate of origin
9. Catalog, product specifications, etc.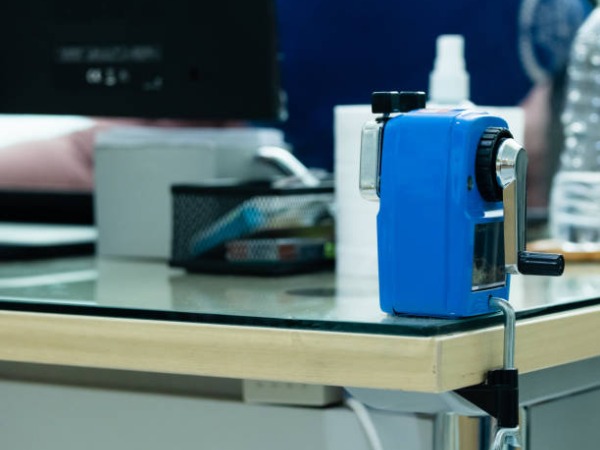 Experience Summary
Before operating, be sure to confirm the type of equipment and learn more about the regulatory conditions for equipment in the exporting country.
During the operation, you must know the condition of the goods well, so as to ensure that there will be no accidents during packing and reinforcement; for over-sized goods, you must ask the shipper for the accurate dimensions and photos of the goods in advance, so as to facilitate the reinforcement master Design a reinforcement plan in advance to avoid unnecessary costs.